UCSF
miscellaneous work done at ucsf —
illustration. educational resources. branding/identity. print. digital.
Brand: Integrated Spine Service
The Integrated Spine Service is a new way to provide care for chronic spine pain patients. Its unique "dual visit" option partners physical therapists, clinicians, and patients to make joint decisions about treatment plans, based both on best medical evidence + each patient's unique values and goals.
While I also took part in development of the service from a strategic standpoint, I had full responsibility of building out its brand. Below are some examples of illustrations done for marketing materials, patient-facing workbooks, and overall branding of the service.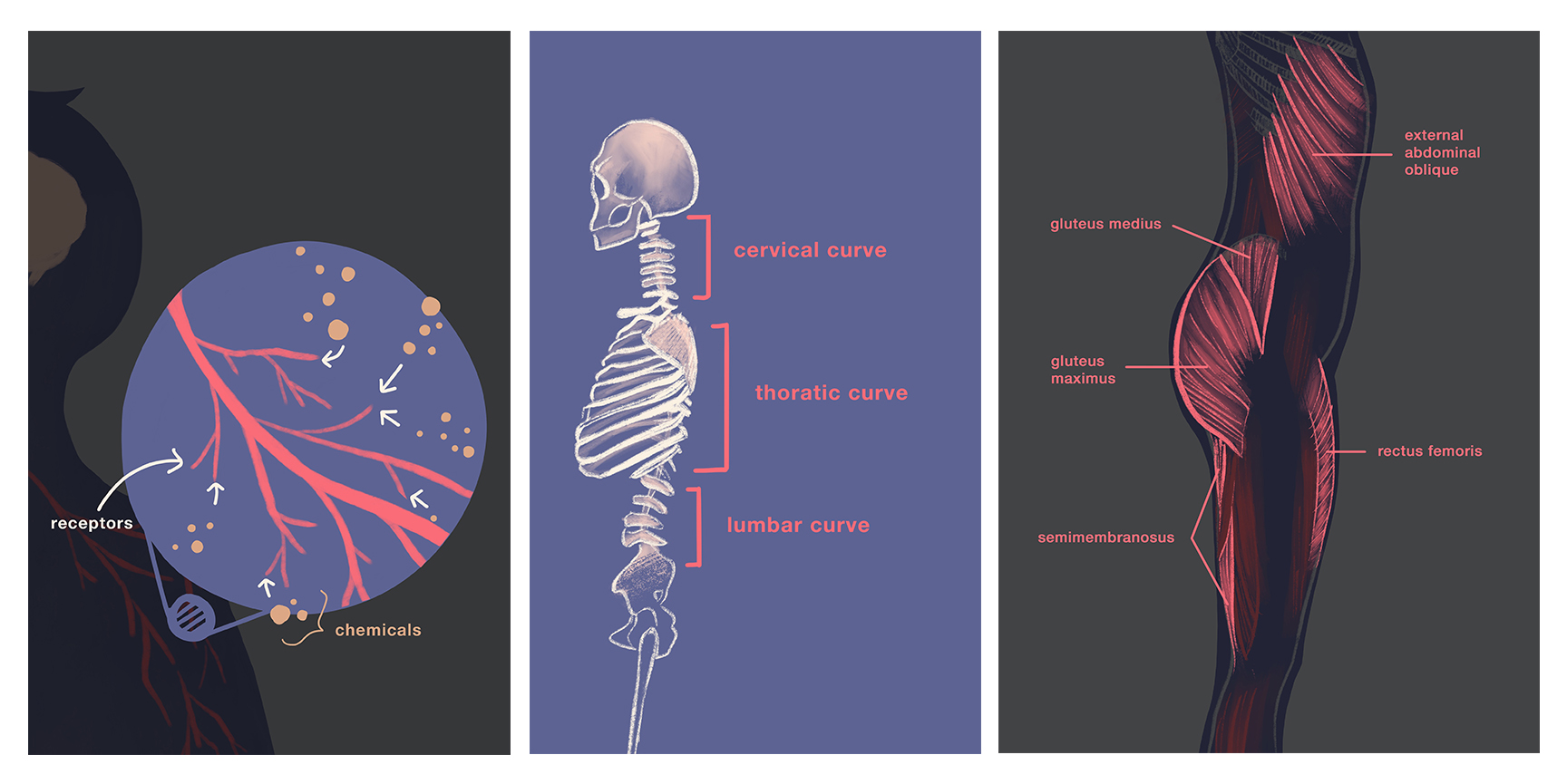 Print: Coping with anxiety
Feeling like your anxiety is getting out of hand, but aren't sure what programs UCSF has that can help? Let this be your starting point. This accordion brochure lays out three steps (connecting mind, connecting body, and connecting with others) that patients can try out. Each step is unveiled through every unfolding, and contains info about related classes you can take at UCSF facilities in addition to things you can try on your own.
Logo: Inside Out Accelerator
The Inside Out Accelerator is an open-proposal program that my team (Clinical Innovation Center) runs. It is used as a platform to connect external companies (i.e. Genentech) to clinicians within UCSF that want to innovate in similar areas.
——